Windows programming and 7" touch screen for ease of use.
Designed and manufactured in the UK with UK based technical support
Multi output and cloud access
live access to data & real-time warnings for remote monitoring and less operator interaction
Multi parameter measurement
Save on the CAPEX of mulitple instruments
ONE INSTRUMENT.
MULTIPLE APPLICATIONS.
The USI is designed to input several parameters on a single, easy to programme instrument – meaning the user saves on both purchasing and operating costs.
The Universal Smart Instrument (USI) is an innovative monitoring instrument and data logger that delivers multi-parameter measurement in a single device. Several standard instruments can therefore be replaced by a single USI in a wide range of clean water and wastewater applications.
Whilst giving highly accurate and reliable monitoring, the USI sets itself apart from traditional instrumentation by utilising powerful processors (as used in smartphones and satellite navigation) and dynamic software to display real-time data and graphs on its 7-inch-high resolution touch screen. This provides the user with unrivalled accessibility and clarity of information.
Based on the robust and reliable industrial version of Windows, the USI is as intuitive and simple to operate as a home computer, which makes both programming and operation simple and efficient. With superior functionality and multiple communication outputs, measurement and control has never been so simple.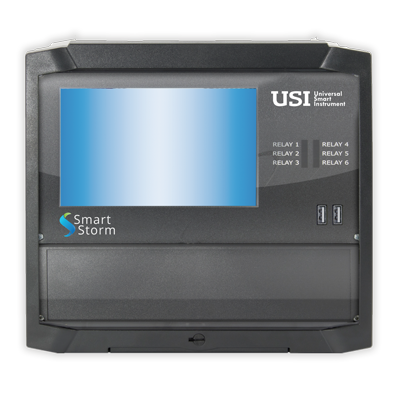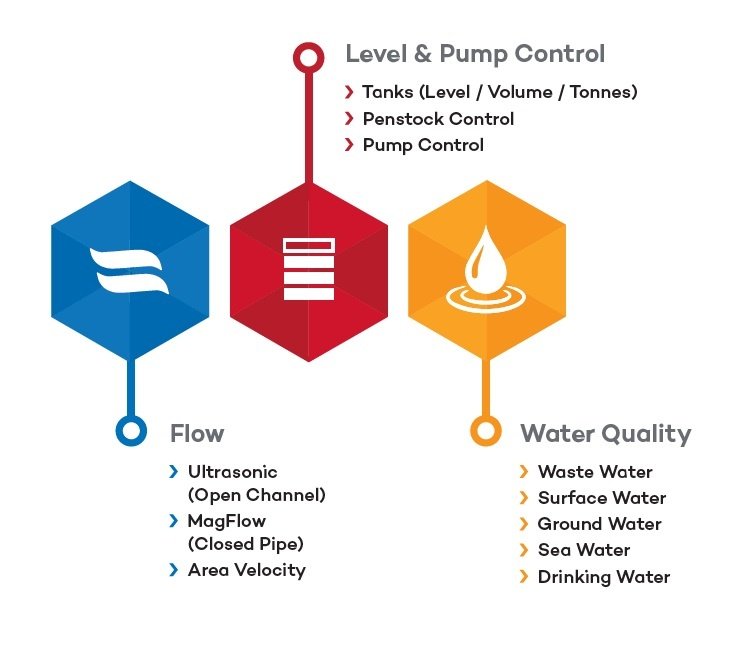 Water and Wastewater Specialists
Built on research and development we strive to be at the forefront of innovative products for the water and wastewater industries.
One instrument – multiple sensors inputs
Windows programming – intuitive
High capacity data logger – over 20 years
Multiple communications – including GPRS, RF and USB
IP65 wall mounted
Touch screen graphic colour display
Information and Display Feedback
Smart Storm recognises that most industrial control products are a nightmare to programme and often require specific training or hours of referencing complex user manuals. Confusion and uncertainty often reign when programming such instruments, and small single or multi-line displays give little information feedback to the user.
Hence, the USI has been developed to offer a new dimension in intuitive programming and information feedback. The software is wholly consumer orientated and intentionally designed to give the user a positive programming experience, without confusion and without uncertainty. Programming options are instantly available through intuitive menus and give clear and precise options. Graphics are used to give clear choices when appropriate and parameter selection is simplicity itself. Programming pages are separated on the graphics display and once programmed users can simply and easily review their programme choices on a single display screen.
Just like a smartphone, the USI menus are quick and simple to navigate!