Why choose Smart Storm for your effluent treatment plant
No two effluent streams are the same; from food and drink to abattoirs and chemical industries. They all have different requirements for their effluent management in their effluent plants. With over 25 years of experience in effluent management, Smart Storm understands effluent and effluent plants. We work with companies to design and install cost-effective solutions and provide ongoing environmental partnerships. Payback on effluent plants is often achieved within 12 to 18 months, and Smart Storm can offer lease finance packages to spread the cost.
Industries We Serve
Food and Drink                 Construction
Abattoirs                             Energy
Dairy                                    Mining
Pharmaceuticals              Metal Processors
Chemical                            Aerospace
Textiles                                Agriculture and Aquaculture
Why do I need an Effluent Treatment Plant?
All industries require consent to discharge their wastewater to sewer by Water Companies. In the case of discharge to land, river or sea this consent is governed by the Environment Agency in England, Natural Resources Wales or SEPA, Scotland.
These consents will set the limits on a number of toxic parameters that your effluent must not exceed and failure to control your discharge can lead to fines or even factory closure. However, the installation of an effluent treatment plant will often lead to reduced water bills. Your consents will always set limits on:
COD – pH – Suspended and settleable solids and depending on the industry type other parameters like metals, chemicals such as Nitrates, Ammonia, Lead Sulphates etc.
Smart Storm Total Solutions
Smart Storm specialises in Industrial wastewater solutions and offer a one stop shop for Treatment plants including:
Design
Groundworks
Drains
Pumping stations
Treatment Plant Fabrication
Control and Instrumentation
Installation and calibration
Intuitive Monitoring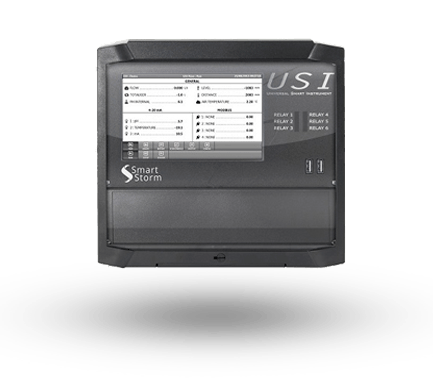 In our installations we use our range of monitoring instruments. They utilise the latest technologies. Therefore offering a truly user friendly experience for effluent management and monitoring in your effluent plant.
Learn More
enquiries@smartstormgroup.com