Smart Storm have partnered with Photonic Measurements of Northern Ireland to design and develop the UV254 Smart Meter which incorporates advanced sensor technology to measure COD, BOD, TOC and DOC. The UV254 meter is a fraction of the price of comparative mainstream products and is ideal for water and wastewater applications.
Measuring the level of BOD via surrogate measurement is important in the optimisation of the oxygen levels in effluent water due to its effects on aquatic life and COD is always a consent parameter for trade effluent discharge. It is probably the most important indicator of water quality, but measuring COD, BOD, TOC and DOC has always been difficult, resulting in high cost systems.
Using UV technology, the advanced UV254 sensor is able to detect the organic species found in water and wastewater, in particular the organic material that can cause the most harm. These are the aromatic organics with their double ring carbon structure. This makes them, and thus UV254, excellent at detecting potential of chlorination disinfection by products (DBPs) such as Trihalomethanes (THMs). Organic water parameters such as TOC, DOC, BOD and COD can be correlated to the absorption UV light at 254nm. Smart Storm's real time measurement of these surrogate parameters using UV254 brings to the market a long-awaited low-cost solution.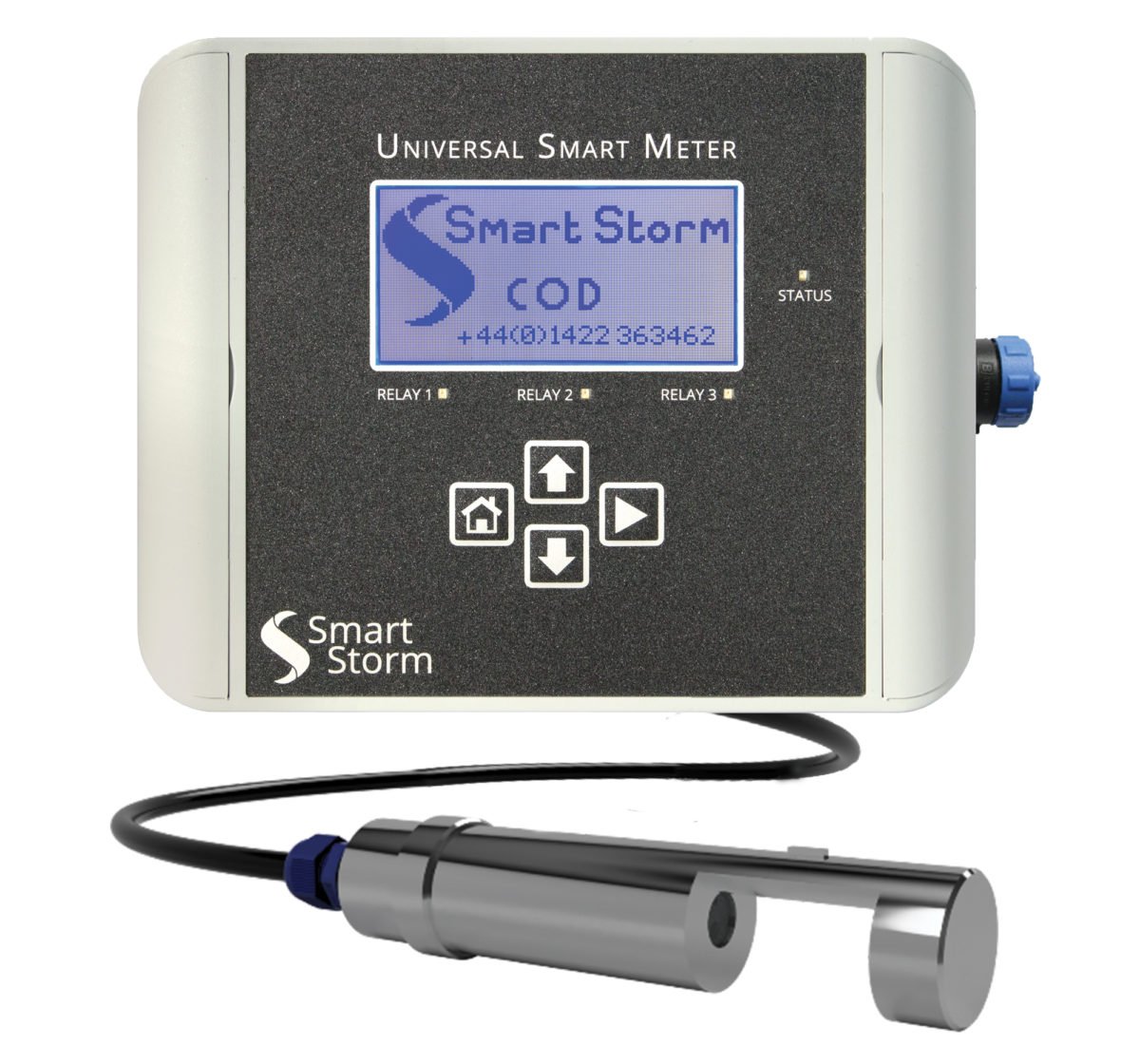 UV254 Smart Meter
"Developing a cost-effective COD/BOD meter has been an aim for instrumentation manufacturers for some time, so we are delighted to have achieved an innovative instrument with Photonic Measurements."
Enquire now
Smart Storm has sold its first system to the Ho Chi Minh City Government's Division of Hydrometeorology and Climate change meter in Vietnam.  Dr Mai, Head of the Division says "in the coming years, Vietnam along with India will be the fastest growing country in the world. Water quality is an increasing problem due to an imbalance in the country's resources and population. That is why our government has allocated substantial budgets for new projects and innovative solutions for advanced water quality monitoring. The Smart Storm UV254 Smart Meter offers the ideal low-cost solution for emerging countries such as Vietnam".
John Duffy, Managing Director and founder of Smart Storm says, "In the established Water and Wastewater Industry innovation is a necessity for growth. Developing a cost-effective COD/BOD meter has been an aim for instrumentation manufacturers for some time, so we are delighted to have achieved an innovative instrument with Photonic Measurements."