Following a well timed trade visit, we have introduced our Avocet Sludge Blanket Monitor to the Dutch market.
We were delighted to be part of a visit organised by Leeds Beckett University and part of a 'lean landing' projects to encourage trade between the member countries, in the North Sea Region.
The trip visited Amsterdam and Leeuwarden, which is the self-titled 'Water Capital of Europe' and home to the Water Campus. By happy coincidence our trip coincided with the Aqua Nederland's in Gorinchem, in Southern Holland, where we met Brightwork. Brightwork are a Dutch company that advises water boards, drinking water companies and various industries on a variety of issues relating to (waste) water treatment, water reuse, sludge and energy management.
They have a particular issue with Sludge measurement in a scheme they are piloting at a client's facilities in the Netherlands. It is important to have a good sludge blanket in the cone in order to be able to run the unit in a stable mode. Having looked at other options they are now planning to use our monitor as it offers them proven functionality in a difficult environment.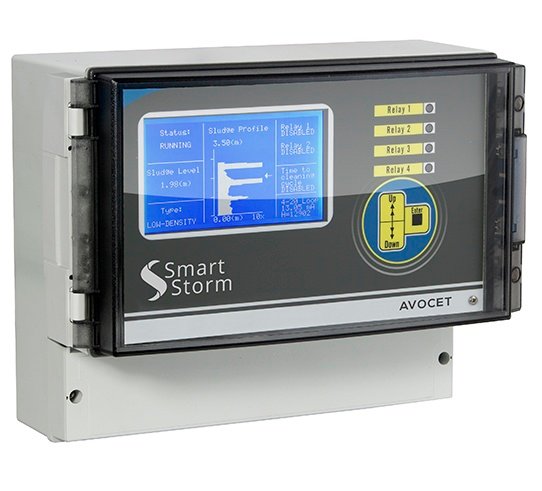 Avocet Sludge Blanket Monitor
The Avocet Sludge Blanket Monitor gives highly accurate measurements of sludge blanket composition in settlement tanks and clarifiers by utilising extremely high frequency ultrasound sensors (1.1MHz) that can detect the lowest sludge density found in secondary clarifiers.
See the product page