We have been awarded the Development and Technology Award at the Calderdale Business Awards.
The awards recognise and reward a cross section of businesses and the vital role they play in the economic success of the region. Up against three other finalists, we proved the standout nominee with their innovative product range.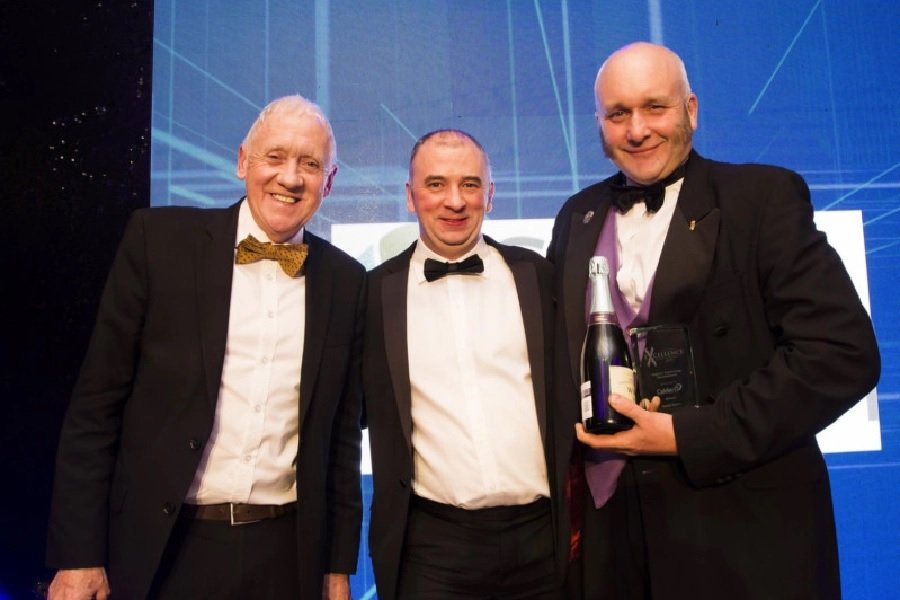 Photo credit: Halifax Courier
Our company founder and Managing Director, Dr John Duffy, believes that continual commitment to the development and innovation is key to their success, "We have found that in the established Water and Wastewater industry innovation is a necessity for growth. Our products utilise the latest technologies to ensure highly accurate measurement, whilst offering a truly unique user-friendly experience, not seen in other instruments. So obviously we are delighted to have won the award, as recognition for our expertise in research and development."
The problem over the decades has been that industrial instruments have been left behind in their development compared to consumer products such as mobile phones, satnavs, computers etc. Our response was to develop products that utilise this technology to significantly improve performance and reduce the bills for our customers.
The Universal Smart Instrument, USI, is our flagship product and best encapsulates this; the multi parameter instrument, with windows-based operating system, removes the need for several standard instruments whilst considerably improving the user experience.
We are planning for further growth and opportunities for innovation as environmental pressure on the Water industry is increasing demand for innovative products, to help reduce waste and drive efficiency.