Water quality measurement
pH Meter
Digitally optimised measurement technology in our Modbus conductivity sensor for use with our innovative USI and USM instruments for two options of conductivity meter
For all water and wastewater applications
Range 0-200 mS/cm
4 electrode conductivity sensor (2 graphite & 2 platinum)
Calibration history data within the sensor for plug and play
Request a call
THE SMART CONCEPT
Two plug and play options for a conductivity meter - both designed and manufactured in the UK
Request a call back
MULTI PARAMETER
Conductivity meter
Universal Smart Instrument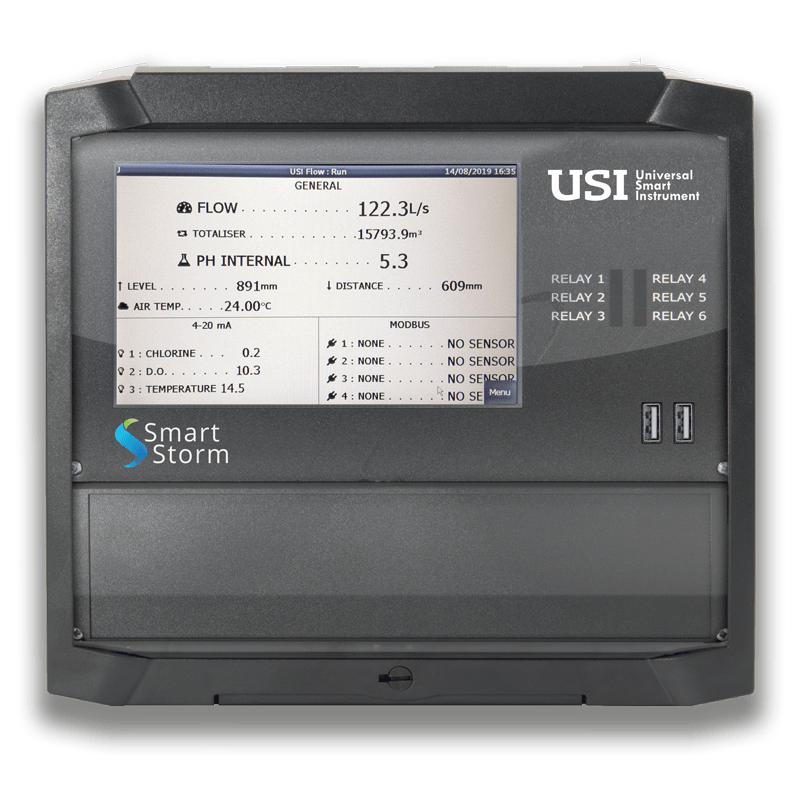 Up to 7 water quality parameters
7″ touch screen display
Windows operating system
Live data interrogation
Multi output
At Smart Storm we are one of the UK's leading manufacturers of water and wastewater instrumentation; including level, flow, water quality meters and wastewater sampling – utilising the latest technologies.
The USI unit is uniquely designed for wastewater flow and simultaneous water quality measurement – including as a conductivity meter. One USI can replace several standards units thereby reducing instrument and installation costs.
Unlike other companies, we have 25 years of experience of applying products in the hostile water industries, so we understand the demands of the industry, which is invaluable knowledge for our instrumentation design.